Hamilton, Richard Anthony, Jr.
Birth: 1938-11-27
Residence: Lexington Park, Maryland
Death: Saturday, September 14, 2013
Laid to Rest: Friday, September 20, 2013 in the Charles Memorial Gardens, Leonardtown, Maryland
Condolences: Click to View or Post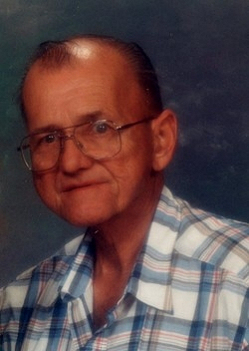 Richard Anthony Hamilton, Jr., 74, of Lexington Park, MD, died Saturday, September 14, 2013 at Calvert County Nursing Center in Prince Fredrick, MD. Born November 27, 1938, he is the son of the late Richard A. Hamilton, Sr. and Winifred Josephine Sayre Hamilton.

On March 29, 1974, in Washington D.C., Richard married his beloved wife of 39 years, Linda Gail Hamilton (DeWolfe).

He was employed by the Washington Post for 23 years as a pressman. After retirement, he went back to work in 2005 as a Security Guard for the Winpisinger Technology Center until 2012, where he took great pride in the job he did and the people he worked with.

Richard was an active member of Alcoholics Anonymous, most recently at Placid Harbor. On September 12, 2013 he celebrated 37 years of sobriety. Along with those 37 years of sobriety came a sponsorship of many people and inspiration to many more. He found great joy and peace in helping others and was a speaker at many local and regional AA conventions.

Richard was an avid fisherman throughout his life; building customized fishing rods and lures for many people. He also enjoyed local stock car and NASCAR races, which he and his wife attended in the Mid-Atlantic region. Richard and Gail loved to travel and shared many wonderful memories of their journeys together.

In addition to his loving wife, Richard is survived by his children, Richard A. Hamilton III (Dee) of Springfield, OH, Michael Hamilton (Vicky) of Springfield, OH, Mary K. Scott of Springfield, OH, and Timothy Hamilton; his siblings, Joseph A. Hamilton (Sally) of Lusby, MD, Charlotte E. Elliott (Clarke) of Deltona, FL, Mary F. Sullivan of Phoenix, AZ, and Loretta A. Robinette of Dunkirk, MD; his grandchildren, Eva Hudnell (Chris), Thomas Scott, Coty Hamilton, Taylor Hamilton, and Tiffany Hamilton; his Mother and Father in-law Cora Madden and Glenn Madden; his loving extended family and friends. In addition to his parents, he is also preceded in death by his brother, Stephen A. Hamilton.

Family will receive friends on Thursday, September 19, 2013 from 4 p.m. to 8 p.m., with prayers recited at 6 p.m., at Brinsfield Funeral Home, 22955 Hollywood Road, Leonardtown, MD. A Graveside Service will be Friday, September 20, 2013 at 10 a.m. at Charles Memorial Gardens, Leonardtown, MD.

Memorial contributions may be made to Alcoholics Anonymous, General Service Office, P.O. Box 459, Grand Central Station, New York, NY 10163; American Cancer Society, 1041 Route 3, Bldg. A, Gambrills, MD 21054; or Make-A-Wish America, Gift Processing Center, P.O. Box 6062, Albert Lea, MN 56007-662.

Arrangements by the Brinsfield Funeral Home, P.A., Leonardtown, MD.