Crider, Gerald David
Birth: 1937-06-29 in Strasburg, Virginia
Residence: Lexington Park, Maryland
Death: Sunday, July 20, 2014
Laid to Rest: Friday, July 25, 2014 in the Solomons United Methodist Church Cemetery, Solomons, Maryland
Condolences: Click to View or Post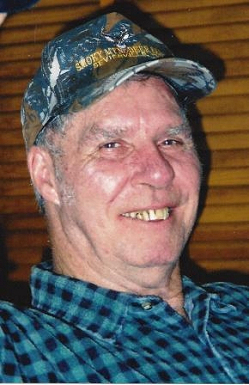 Gerald David Crider, 77 of Lexington Park, MD passed away on July 20, 2014 at his residence. Born June 29, 1937 in Strasburg, VA he was the son of the late John Samuel Crider and Cora Bell (Nicholas) Crider.

Gerald served in the U.S. Navy from July 1954 to May 1974, receiving numerous medals. After his retirement, Gerald worked as a Project Liaison Officer for the Civil Service. He retired from the Civil Service in 1999.

After his retirement, his daily routine consisted of having breakfast and visiting the Rod & Gun Club at the Patuxent River Naval Base where he was a long-standing member and where he held office. He was an avid sportsman, who particularly loved hunting and fishing. During hunting season he was busy setting up tree stands, blinds and baiting the deer. He was also known at the club for his expertise at playing Acey-Ducey, a dice game. Gerald was very competitive and was always out to win and to be the best in whatever he undertook. When it was not hunting season, Gerald would play the card game of Pitch with family members. Other past times and interests of Gerald's were music and dancing. He loved country music and dancing and after some of his favorite Southern Comfort and Coke, he became the life of the party. His favorite song was Seven Spanish Angels.

To sum up Gerald's life, he was a very sensitive, kind, thoughtful, fun-loving person who had many friends. Joining the U.S. Navy gave him direction and purpose, and made him the man he was. He was a caring and giving person and an asset to our world. We are all very proud of him.

Gerald is survived by his wife, Charlotte L. (Chaney) Crider; his daughters, Melissa Robinson of Alexandria, VA and Karen Edwards, of Manassas, VA; his step-children, Susan Dresher, Joseph Butcher, Michelle Williams, Patricia Shroy, Brian Butcher, Cheryl Hartman and Paul Sheehan; and his grandchildren, great grandchildren, nieces, nephews and other relatives and many friends.

In addition to his parents, Gerald was preceded in death by his siblings, Virginia Frances Crabill, Mildred Louella Zeman, Josephine Mae Snavelle, John William Crider, Elizabeth Belle Crabill, Kathleen Anna Ogden, Charlotte Lee, Jean Abbott Manuel and Shirley Temple Manuel.

Family will receive friends on Thursday, July 24, 2014 from 6:00 p.m. to 8:00 p.m. at the Rausch Funeral Home, P. A., 20 American Lane, Lusby, MD 20657. A funeral service will be conducted by Reverend Meredith Wilkins-Arnold on Friday, July 25, 2014 at 12:00 p.m. at the Rausch Funeral Home, Lusby, MD. Interment will follow in the Solomons United Methodist Church Cemetery, Solomons, MD. Serving as pallbearers will be Jeff Bell, Joe Butcher, Walter Shroy, Michael Shroy, David Kreiner, Michael Kreiner and Chris Bell.

Memorial contributions may be made to Hospice of St. Mary's, P.O. Box 625, Leonardtown, MD 20650 or the American Cancer Society, 1041 MD Route 3 North, Bldg. A, Gambrills, MD 21054.

Arrangements provided by Rausch Funeral Home.