Kumbar, Joseph William
Birth: 1939-04-04 in Washington, D.C.
Residence: Owings, Maryland
Death: Monday, August 24, 2015
Condolences: Click to View or Post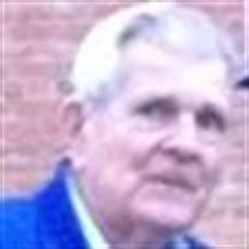 Joseph William Kumbar, age 76, of Owings, MD, passed away peacefully at home surrounded by his family and close friends on Monday, August 24, 2015. He was the beloved husband of the late Betty E. Kumbar; loving father of William J. Kumbar of Lexington Park, MD and Denise Kumbar Bender and her husband, Michael of Hollywood, MD.

Joseph was born in Washington, DC, on April 4, 1939 and graduated from Mackin High School in 1957. He served in the United States Air Force from 1958 – 1962, as an Airman 2nd Class, which included an isolated tour in Thule, Greenland and was honorably discharged.

He was married to Betty Evans on August 24, 1963. He worked for Safeway from 1962 – 1996 and was a parishioner of St. Anthony's Catholic Church since 1974.

He is also survived by two granddaughters Kelsey Jean and Brittany Ellen Bender of Hollywood, MD; one sister Mary I. Kumbar of Williston, FL; one brother James L. Kumbar of Maryville, TN; 22 nieces, nephews and numerous other family and friends. He is preceded in death by parents, Ida (Purdy) and Anthony J. Kumbar of Suitland, MD.

In lieu of flowers, memorial contributions may be made to Calvert Hospice, P. O. Box 838, Prince Frederick, MD 20678. Arrangements provided by Lee Funeral Home.