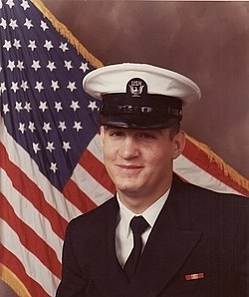 Harold "Harry" Joseph Zernhelt, 60, of Lexington Park, MD passed away on February 25, 2015 in Leonardtown, MD. Born on February 9, 1955 in Key West, FL he was the son of the late Gloria Zernhelt and Theodore Zernhelt. Harry was the loving husband of Deborah L. Zernhelt, whom he married on April 24, 1976 in Allentown, PA. Harry is survived by his children; Bryan Anthony Zernhelt of Lexington Park, MD, Eric Joseph Zernhelt of California, MD, and 4 grandchildren. Siblings; Ted Zernhelt of AL, Nancy Clark of SC., Mary Ann Banko, Carol Hemphill, James Zernhelt, and Joyce Ann Roth all of PA. He was preceded in death by his brother Steven Zernhelt.

Harry graduated from Central Catholic High School in 1973. Harry joined the United States Navy in September, 1973, his duty stations included; September,1973 to November, 1973 RTC, Great Lakes, Il, November, 1973 to April, 1974 in NCTC, Pensacola, FL, April, 1974 to May, 1976 in Comsecond FLT on board the USS Albany (CG10), USS Puget Sound (AD 38), and USS Mount Whitney (LCC20). Home port, Norfolk, VA, May, 1976 to July, 1979 Cincpac, Honolulu, HI, July, 1979 to October, 1982 NSGA Northwest, Chesapeake, VA, October,1982 to November, 1985 on USS Nimitz (CVN 68) Norfolk, VA, November, 1985 to December, 1988 NSGA Charleston, SC, January, 1989 to January, 1991 in Suslak, Seoul, South Korea, and January, 1991 to November, 1993 in NESEA, St. Inigoes, MD, While serving in the Navy, he earned the Navy Good Conduct Medal (5), Navy Rifle-Marksmanship Ribbon (Expert), Navy Achievement Medal (2), Navy and Marine Corps Overseas Service Ribbon (2), Sea Service Deployment Ribbon (3), National Defense Service Medal (2), Joint-Service Commendation, Navy Expeditionary Medal , and Joint Service Achievement Medal. After serving 20 years, he retired in November, 1993 and worked as a CT Specialist for SAIC.

Harry enjoyed going to his children's and grand children's football games, playing with his grandchildren, and loved being with family.

The family will receive friends on Monday, March 2, 2015 from 3:00 PM – 4:00 PM in the Mattingley-Gardiner Funeral Home Chapel, Leonardtown, MD with a Funeral Service at 4:00 PM with Rev. Jim Warren officiating. Interment will be private. Arrangements provided by Mattingley-Gardiner Funeral Home.