Schreiber, Betty Mary
Birth: 1931-03-26 in Washington, D.C.
Residence: Dunkirk, Maryland
Death: Monday, November 23, 2015
Condolences: Click to View or Post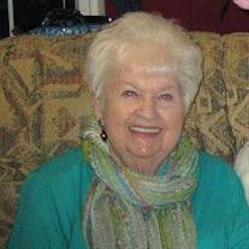 Betty Mary (Elizabeth) Schreiber of Dunkirk, MD, passed away on Monday, November 23, 2015, at the age of 84. Betty was born in Washington, DC, on March 26, 1931 to Mary (Connolly) and John Patrick McAuliffe.

Betty had many hobbies and interests. She enjoyed reading, crafts, bird watching and baking. Her greatest joy was spending time with her family. Her love and devotion to her family was apparent in her daily life.

On August 28, 2015, Betty celebrated her 61st wedding anniversary with the love of her life, husband George J. Schreiber.

Along with her husband, Betty is survived by her three children – John and his wife Sheri, Jim and his wife Bea and Liz Schreiber. She is the grandmother of John, Steven, Ashley, Heather, Amy and Michelle and great-grandmother of Grace, Henry, Elaina Clara and Daniel. She is also survived by her sister Mary McAuliffe and numerous nieces and a nephew.

In lieu of flowers, memorial contributions may be made in Betty's memory to the American Heart Association, 4217 Park Place Court, Glen Allen, VA 23060. Arrangements provided by Lee Funeral Home.