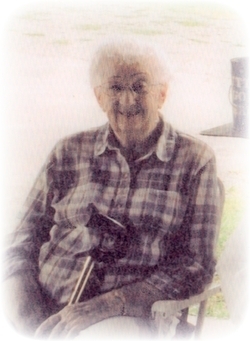 Leola Sophronia "Lee" Lyon, 93, of Leonardtown, MD passed away Saturday, January 5, 2019 at her home with her loving family at her side. She was born on April 7, 1925 in Baileys Crossroads, PA to the late Uri and Marion Church Williams. Lee is a graduate of Troy High School in Troy, PA. She was devoted to her family as a loving wife, mother and grandmother. She was married to her beloved husband, Harold Dean Lyon for over 54 wonderful years before his passing in October 2003.

When her daughter was growing up she was the Girl Scout leader for many years. She was a talented artist who enjoyed painting, especially with acrylics, watercolors and oils. She painted scenes of old mills, old barns and portraits. She enjoyed being outside gardening and camping, especially taking trips to Florida in the summers. She also enjoyed croqueting blankets and sewing, making many various pieces of clothing including hats and coats. She was a long time member of the Order of the Eastern Star in Upper Marlboro, MD and a member of First Saints Community Church, St. Paul's Campus in Leonardtown, MD.

She is survived by her children Harold Lee Lyon of Leonardtown, MD and Martha "Jane" Loeffler of Hollywood, MD; her sister, Doris Taylor of Mansfield, PA; her grandchildren, Wendy Kruk (Matthew) of Hollywood, MD and Jack Lyon (Michelle) of Mechanicsville, MD; her great grandchildren: Catalina Lyon, Bella Lyon, Travis Sparks, Nathan Sparks, Kayley Kruk and Ashley Kruk; and her extended family and friends. In addition to her parents she is also preceded in death by her son, Richard M. Lyon.

Family will receive friends on Wednesday, January 9, 2019 from 6:00 p.m. to 7:00 p.m., with a Funeral Service celebrated by Pastor John Wunderlich at 7:00 p.m. at Brinsfield Funeral Home, P.A., 22955 Hollywood Road, Leonardtown, MD 20650. A Graveside Service will be celebrated on Thursday, January 10, 2019 at 2:00 p.m. at Bradford County Memorial Park, 20452 Route 6, Towanda, PA 18848. Serving as pallbearers will be Jack Lyon, Michelle Lyon, Matthew Kruk, and Wendy Kruk. Memorial contributions may be made to Hospice of St. Mary's, P.O. Box 625, Leonardtown, MD. Arrangements by the Brinsfield Funeral Home, P.A.