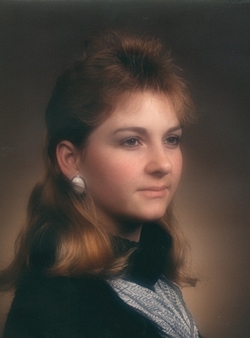 Deborah Jane (Byerly) Shukert, 61, passed away peacefully in her sleep on April 8, 2018 after a two and a half battle with throat and head cancer. Deborah was born December 12, 1956 in Rantoul, Iowa to Robert Shukert and Patricia Whitaker. She was employed in health insurance customer service for most of her life. She truly enjoyed helping people, and always went above and beyond to do so.

She grew up and spent some of her later years in Omaha, Nebraska until moving back to Maryland to be with her family. She loved spending as much time with family as possible, especially at holiday gatherings. Her friends were very important to her and some of her best friends were those from her childhood. The distance didn't matter to the friendship. She loved getting the most out of life, especially by going to concerts and enjoying the Chesapeake Bay. When she was diagnosed with cancer Deborah told the doctors to do everything they possibly could for her. She fought through multiple rounds of chemo and radiation until the very end. She did not want to leave this life and all the fun she was having in it.

Deborah was preceded in death by her brother Doug Shukert. She is survived by her beloved children Jason Byerly of Crownsville, MD, Alicia Walsh and her husband John, and Garret Byerly, all of Belin, MD; her grandchildren, whom she loved dearly, Veronica (Daniel), Blaine, Evelyn and Will, and great-grandchildren Christopher and Owen. She is also survived by her father Robert (Mary) Shukert of Davenport, FL, her mother Patricia Whitaker of Dodge, NE, siblings Betsy (Matt) Hood of Dodge, Tom (Mickie) Shukert of Hughesville, MD, and Gerry (Kim) Shukert of San Diego, CA, and by many special nieces, nephews and friends.

Deborah has donated her body to science. She wanted the following known: "I lived, loved, laughed and left. Thank you everyone for the wonderful life." A visitation will be held Sunday April 15 from 1-2 PM at Rausch Funeral Home, 8325 Mt. Harmony Lane, Owings, MD, where a celebration of life service will be held at 2:00 P.M., followed by a reception at Trader's restaurant in Chesapeake Beach. Arrangements by Rausch Funeral Home.