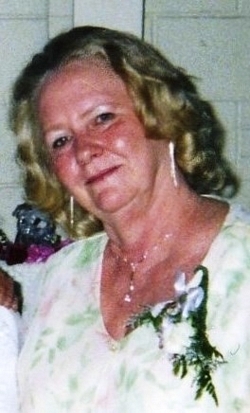 Lynette L. "Nettie" Dulaney, 69, of Prince Frederick, MD passed away on April 7, 2018 in Lusby, MD. Born December 16, 1948 in Washington, DC, she was the daughter of the late Hewitt W. Maus and Mildred E. (DuVall) Maus. Nettie married her late husband, William Emerson Dulaney, Sr. on April 19, 1963 in Prince George's County, MD. She was a member of the Prince Frederick Volunteer Fire Department Women's Auxiliary.

Nettie is survived by by her children, William E. Dulaney, Jr. (Melissa) of Hollywood, MD, Donna D. Godwin (George) of Lusby, MD and Emily N. Dulaney of Prince Frederick, MD; ten grandchildren and twelve great-grandchildren; and siblings, Richard Maus of Prince Frederick, MD, Robert "Bobby" Maus of Hagerstown, MD, and James "Jamie" Maus, Sr. of Hagerstown, MD. She was preceded in death by her husband, William Emerson Dulaney, Sr. on December 27, 2005; and her siblings, William H. Maus, Jr., Phillip Harry Maus and Mary Easter Sealock.

Family will receive friends on Wednesday, April 11, 2018 from 10:30 a.m. until 12:00 p.m. with a Funeral Service following at 12:00 p.m. at the Rausch Funeral Home, 20 American Lane, Lusby, MD 20657. Interment will follow in Chesapeake Highlands Memorial Gardens, Port Republic, MD.

Serving as pallbearers will be Eric A. Crabill, Jr., Martin A. Mumper, Andrew W. Dulaney, Shane E. Roberts, George Godwin and Thomas Delehanty. Memorial contributions may be made to Calvert Hospice, P.O. Box 838, Prince Frederick, MD 20678. Arrangements by Rausch Funeral Home.