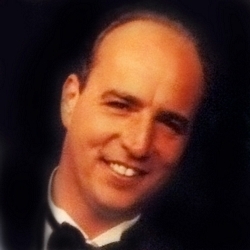 John Lee "Johnny" Schneider, 62, of Huntingtown, MD passed away on October 7, 2017. Johnny was born on October 5, 1955 to Charles Raymond Schneider and Pauline Russell Tinsley. Johnny was a long time resident of Bowie, MD and later moved to Huntingtown, MD located in Calvert County. His legacy will be the memories of his smile, his laughter, and the lasting friendships he cultivated through the years with his many "buddies".

Johnny has worked for Maryland National Capital Park & Planning Commission, MNCPPC or Park & Planning for short. He retired after 30 plus years of dedicated service to the citizens of Prince George's County. There he forged many friendships that he maintained to this day.

Johnny was predeceased by his parents and is survived by wife Ann Schneider, his daughter Pam. He is also survived by his siblings, Carolyn Kirkley of Odenton, MD; Barbara Fladung of Odenton, MD; Charlie Schneider, Jr. of Huntingtown, MD; Billy Schneider of Ft. Myers, FL and Dougie Schneider of Odenton, MD. He was the adored uncle to five nieces and five nephews.

The family will receive relatives and friends at the Rausch Funeral Home, 4405 Broomes Island Rd., Port Republic, MD 20676 on October 13, 2017 from 10-11 AM. A funeral service will follow at 11:00 AM. Interment will follow the service in the Southern Memorial Gardens of Dunkirk, MD. Contributions may be made in memory of Johnny to the American Cancer Society.