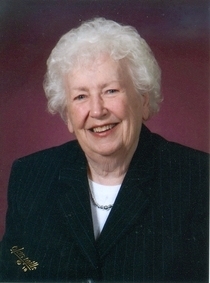 Mary Evelyn Curtin Barraco died on June 10, 2017. She was born on June 17, 1921 to Joseph Andrew and Mary Catherine Bailey Curtin. A native Washingtonian, she was the ninth of ten children. Mary is predeceased by her parents; all of her siblings; her first husband, Marcel Philip Cabos; and her second husband, Joseph Charles Barraco. Mary is survived by her daughter, Judith (Judy) Cabos; sister-in-law, Anna Curtin; and many loving nieces and nephews.

When she was 20 she married and moved to New Orleans, LA where she worked for the Federal Government in several positions, retiring as an Import Specialist of the Bureau of Customs. After the death of her second husband Mary and her daughter moved back to the Washington area, spending the next 31 years on Cobb Island. Mary was a secretary at Holy Ghost Church for 17 years. She was also a member of the Ladies of Charity and Holy Name Society at Holy Ghost Church

Visitation will be held at Holy Ghost Church (15848 Rock Point Rd., Newburg, MD) on Thursday, June 15th from 9:30AM to 11:00AM; where a Mass of Christian Burial will be celebrated at 11:00AM; Burial to follow in the Church Cemetery. In lieu of flowers, donations may be made in Mary's memory to Hospice of Charles Co. or Holy Ghost Catholic Church. Arrangements by Arehart-Echols Funeral Home.