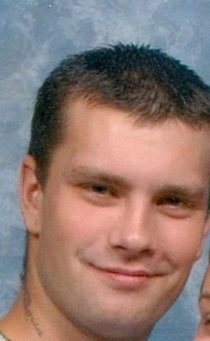 Joseph Donald William Walker, 29, of Indian Head, MD died unexpectedly on April 26, 2017. Born in Roanoke, VA on August 10, 1987 Joseph is preceded in death by his father, James E. Walker and grandparents, Glory and Joseph Campbell.

Joseph is survived by mother, Maureen Walker; wife, Jamie Watson; son, Charles Walker; daughter, Brooklyn Walker; brother, Christopher Hurt; sisters, Katherine MacPherson and Kristie Craft; sisters-in-law, Kelly Cantrell and Shannon Parady; brothers-in-law, Douglas Cantrell and Jeremy Parady; nephews, David, Jr., Nathan, Kevin, Caleb and Camren; and several aunts and uncles.

Joseph loved his family and cherished being with them. In his spare time, he enjoyed working on cars, shooting pool, fishing, gardening and being on the water. He was also an avid Dallas Cowboy's fan.

The family will receive friends on May 3, 2017 from 2PM to 3PM at Arehart-Echols Funeral Home, PA, 211 St. Mary's Ave., La Plata, MD where a Memorial Service will begin at 3PM. In lieu of flowers, memorial donations can be made to Arehart-Echols Funeral Home, PA (PO Box 567, La Plata, MD 20646). Arrangements by Arehart-Echols Funeral Home.