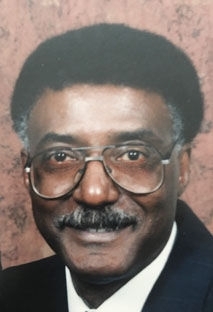 USAF MSGT (Ret) Frank O'Neal Pollard, 80, of La Plata, MD passed away on March 22, 2017. Born on March 13, 1937 in Boyce, LA to the late Rev. Joe Pollard and Alice Williams Pollard, and raised by his stepmother, Georgiana Buckner Pollard.

He was preceded in death by his parents; siblings: Sophie (Pollard) Greene, Joe L. Pollard (Christine), Editha Lee "Dorothy" Pollard, and Mary (Pollard) Henry. Frank is survived by his wife, Willie (Hampton) Pollard; daughter, Elaine Pollard; son, Matthew Pollard; granddaughter, Mikaela Pollard; and sister, Jennie V Pollard.

Visitation on Friday, March 31 at 10 a.m., service at 11 a.m. at National Church of God, 6700 Bock Road, Ft. Washington, MD 20744. Interment on Monday, April 3, 11 a.m. at Cheltenham Veterans Cemetery. Arrangements by Briscoe-Tonic Funeral Home.