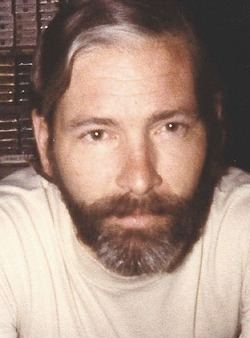 Walter Francis "Pop" Duke, 70, of Leonardtown, MD passed away suddenly on Monday, March 6, 2017 at MedStar Georgetown University Hospital in Washington DC. He was born on August 13, 1946 in Leonardtown, Md. to the late Benedict Drury Duke Sr. and the late Virginia Blackistone Duke.

Pop was a lifetime resident of Leonardtown, MD. He was named after his uncle and World War II hero, Captain Walter Francis Duke. Pop attended Father Andrew White School and Leonardtown High School. He was a bartender in the family's business, Duke's Bar in Leonardtown, Md., for 30 years. Before becoming a bartender, Pop worked at Clark's Farm for "Pop" Clark (from whom he derived his nickname). After retiring from the bar, he worked for Minitec and Reliable Contracting Company.

Pop was an avid reader who also enjoyed hunting, boating and fishing. He was a member of the BuckSnorts, where he held number "154" proudly. In his earlier years, Pop was a weekend warrior; "Party at Pop's" was often heard at closing time. During his retirement years, at the family home in Medley's Neck, Pop enjoyed reading, gardening and working in his yard, as well as visiting with friends (especially his lady friends).

Pop is survived by his siblings, Benedict D. "Dickie" Duke, Jr. (Grace Ann Quade), Diane Duke Dorsch and Ellen Duke-Wilson (John M. Wilson, Sr.) all of Leonardtown, Md. In addition to his parents, Pop was preceded in death by his brother, Robert Steven Duke.

The family will receive friends for Pop's Life Celebration on Tuesday, March 14, 2017 from 5:00 to 8p.m., with prayers recited at 7:00 p.m., at Brinsfield Funeral Home, 22955 Hollywood Road, Leonardtown, MD 20650. A Mass of Christian Burial will be celebrated on Wednesday, March 15, 2017 at 10:00 a.m. at Our Lady's Catholic Church, 41384 Medley's Neck Road, Leonardtown, MD. Interment will be private at a later date.

Pallbearers will be his nephews: John M Wilson, Jr, Robert M. Duke and Paul S. Wilson, his cousin, Phillip H. Dorsey III and his good friends, Francis C. "Stumpy" Delozier and Donald E. Smith. Honorary pallbearers are John M. Wilson, Sr. and Helen M. Dorsey. Memorial contributions may be made to Meals on Wheels at St. Mary's County, P.O. Box 653, Leonardtown, MD 20650. Arrangements by the Brinsfield Funeral Home, P.A.