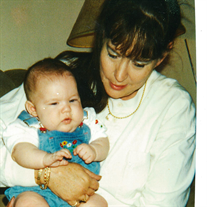 Thelma Irene McConkey, 77, of Newburg, MD passed away on Sunday, March 5, 2017 at Genesis La Plata Center. Thelma was born on March 21, 1939 in Dade County, Florida. She was a self-employed florist. She was a loving wife, mother, grandmother and great-grandmother to all of her "little cherubs".

She was a kind hearted woman that wouldn't turn anyone away saying "there is always room for one more potato in the pot". She was a devoted and diehard Washington Redskins fan. She loved animals and enjoyed playing bingo and cooking for her family and friends and at church functions. She was a member of the Boulevard Heights Volunteer Fire Departments Ladies Auxiliary. She always put family first and knew no stranger and had no enemies. The world has lost a real good woman and she will be forever missed by all who knew her.

She is predeceased by one daughter Robin Royer. She is survived by her husband of 23 years James McConkey, three daughters; Dody Patterson (James), Sara Perry and Kathy Willis, 17 grandchildren; Nicollette Royer, Anthony Timmerman, Mark Kendall, Missy Koontz, Jacqueline Cooksey, Randy Dindlebeck, George Cooksey 4th, Lois Cooksey, Britney Willis, Ashley Hansborough, Crystal Hansborough, Devin Washington, Elissa Washington, Tialeeyah Washington, James Perry, Kelly Sweeney and Jessica Sweeney and 23 great-grandchildren.

A memorial service will be held at a Christ Church Wayside by family at a later date. In lieu of flowers memorial Contributions are requested to Christ Church Wayside, 13050 Rock Point Road, Newburg, MD 20664. Arrangements by Raymond Funeral Service.