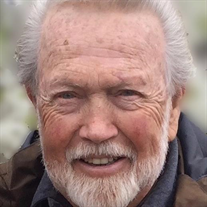 Robert "Bobby" Harper Jones Sr., 77, passed away on January 6, 2017. He was a native of Indian Head, Maryland and a long-time resident of La Plata, Maryland. Bobby earned recognition as the top sales person during his many years with Peoples/Monumental Life Insurance but mostly appreciated the opportunity to support his clients in their time of need. He was able to make anyone feel at ease.

Bobby is survived by his beloved wife, Mary Lee (Albrittain); five children, Robb (Nicole), Sheree, Steve (Kazu), Jack (Tammy) and Stephanie (Harry Rothmann); and 13 grandchildren, Brandon, Lauren, Serena, Connor, Alison, Justin, Victoria, Rex and Alexandra Jones and Harry, Siena, Bella and Andrew Rothmann. He is also survived by his five siblings, Maryann Williams, Jackie McClelland, Mike, Kathy Bogart and Debbie Kassiris. Bobby cherished his immediate and extended family providing support and friendship to a large group of cousins, nieces, nephews, and friends who were family to him.

Bobby was a lifelong outdoorsman, getting an early start in boy scouts, and earning their highest honor as an eagle scout. He could most often be found in the woods or planning his next hunting trip, whether near or far. Those who knew him well understood his many trips cost just $50 each. He had countless trophies and meals as evidence of his many hunting adventures and was excited to have bagged his 50th bear on his 75th birthday trip to Canada.

Bobby was also a skilled musician, playing both trumpet and drums from an early age, and with like-minded friends formed a band, the Rhythm Makers, as teens. While touring with the band, he earned a reputation as a top notch drummer and was both well known and sought out by many famous musicians. He was delighted to have had the opportunity to play with many of his favorites (i.e., Fats Domino, Roy Buchanan, Tammy Wynette, and Danny Gatton).

Bobby fell in love at first sight with his wife Mary Lee and remained deeply so throughout his life. They eloped to Wilson, North Carolina as teens but also married in the church upon their return. He was looking forward to celebrating their 58th anniversary this month but liked to joke they would be celebrating their 116th since they married twice (January 26th and January 29th). They loved to dance and together they created a beautiful family that shares the many ups and downs of a long life together and this will be their lasting legacy.

Friends will be received on Thursday, January 12, 2016 from 2:00-4:00PM and 6:00-8:00PM with Prayer Service at 7:00PM at Raymond Funeral Chapel, 5635 Washington Avenue, La Plata, Maryland 20646. A Mass of Christian Burial will be celebrated on Friday, January 13, 2016 at 10:00AM at Sacred Heart Catholic Church, 201 St. Mary's Avenue, La Plata, Maryland 20646. Friends are encouraged to consider donating to the American Heart Association in remembrance of Bobby, as an alternative to flowers. Arrangements by Raymond Funeral Service.