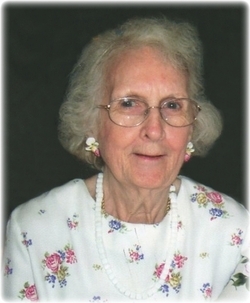 Florence Marie Collier, 102, of Leonardtown, MD died December 30, 2016 at her home. Born August 9, 1914 in Weehawken, NJ, she was the daughter of the late Richard Francis and Florence E. Mooney Collier. In addition to her parents, she was preceded in death by her brother, Richard James Collier, sister Bessie Irene Collier and a nephew Kevin Collier.

Miss Collier attended normal school in Jersey City, NJ and in 1938 she was appointed to teach as an elementary first and second grade teacher. In 1948 she received her Bachelors of Science Degree and in 1957 she received her Master's Degree from Columbia University, New York City. She taught for 39 years and enjoyed every day of it. She could find no fault in anyone; was friendly and made friends quickly. When interviewed recently by one of her great-grand nephews, she was asked "What would you most like to be remembered for?" She responded "being pleasant."

Miss Collier is survived by one nephew, Thomas Collier and his wife Lynn of Leonardtown, MD; and two nieces, Corrinne Cram of Crested Butte, CO; Lorraine Stevens of Guernsey, IA. She is also survived by seven grand nieces and nephews and five great-grand nieces and nephews.

Family received friends on Friday, January 6, 2017 from 5 to 8 p.m. in the Brinsfield Funeral Home, 22955 Hollywood Road, Leonardtown, MD with prayers recited at 7:00 p.m. A Mass of Christian Burial will be offered on Saturday, January 7, 2017 at 11:00 a.m. in St. John Francis Regis Catholic Church, 43297 St, Johns Road, Hollywood, MD.

Interment will follow in Calvary Cemetery, Long Island City, New York on Tuesday, January 10, 2017 at 1:00 p.m. Memorial Contributions may be made to National Multiple Sclerosis Society, P. O. Box 4527, New York, NY 10163 or donate on-line e at nationalmssociety.org. Arrangements by the Brinsfield Funeral Home, P.A., Leonardtown, MD.