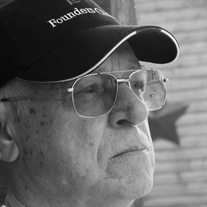 Wilbur Leighton "Will" Green, 81, of La Plata, Maryland died at his residence on December 13, 2016. He was the son of the late Austin Upham Green and the late Doris Alberta French Green.

Will was a Veteran of the United States Air Force and worked as a Lab Technician for Health Care of Greater Washington for 20 plus years.

He is survived by his wife of 34 years, Bertha Joan "Rachel" Green. Funeral Services and Interment will be private. Arrangements by Raymond Funeral Service.