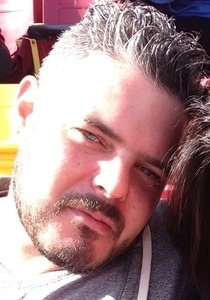 Robert "Mikie" Michael Seman, 30, of Newburg, Md. passed away unexpectedly on December 4, 2016. Mikie was born in Clinton, Md. on January 8, 1986 to Mike Seman and Sandy Poston.

Mikie is survived by his son, Max Seman; father, Mike Seman (Karen); mother, Sandy Poston (Mike); brothers, Mitchell and Logan Seman; sisters, Sarah McGuire (Sean), Samantha Seman and Geri Poston; niece, Chanel McGuire; nephew, Chandler McGuire; grandparents, Bob and Sheila Peaper and George and Sara Seman.

Mikie was a member of the Western Charles Sky Hawks Football. He graduated from Lackey High School in 2004, where he won All SMAC (Center). Mikie worked at K&M Electric as an Electrical Superintendent. He loved being with his son and enjoyed his dog, hunting and watching the Redskins.

The family will receive friends on Saturday, December 10, 2016 from 11:00AM to 1:00PM at Arehart-Echols Funeral Home, P.A., 211 St. Mary's Ave., La Plata, Md. Interment will be held at a later date. In lieu of flowers, donations may be made in Mikie's memory to the Charles Co. Crime Solvers or the Charles County Humane Society. Arrangements by Arehart-Echols Funeral Home.