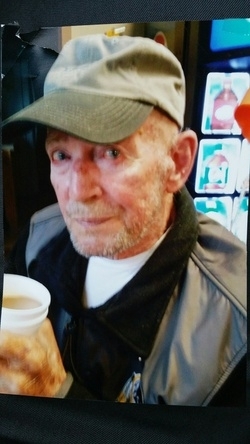 Lester Hofmann, 82, of Leonardtown, MD passed away at MedStar St. Mary's Hospital in Leonardtown, Md. on November 27, 2016. Lester was born on November 26, 1934 to the late Karl Hofmann and the late Mattie Croom Hofmann in Washington DC.

Lester was an Iron Worker all his life and was the owner of Hofmann Iron Works in the 1970's. He enjoyed building things, boating, fishing in the Patuxent River from Benedict MD where he lived for multiple years. He also enjoyed Old Western Movies, the great outdoors, feeding the squirrels and birds, working with his hands, being with family and friends.

In addition to his parents Lester was predeceased by his son, Lester K. Hofmann; brothers, Karl Hofmann, Roy Hofmann, William Hofmann, Walter Hofmann, Richard Hofmann, Leo Hofmann, Robert Hofmann; sisters, Bertha McCarthy, Martha Hofmann, Ruthie Hofmann. Lester Hofmann is survived by his 4 children; Diane Gaiser (Steve), Debbie Unkle, Karen Hall (Bobby), and Michael Hofmann Sr. (Sandy); sisters, Mildred Lewis, Margaret Gale;10 grandchildren and 12 great grandchildren.

Family will receive friends for Lester's visitation on Thursday December 1, 2016 from 9:00-11:00am with a Funeral Service at 11:00am at Brinsfield-Echols Funeral Home P.A. Charlotte Hall, Md. 20622. Interment will follow at Washington National Cemetery; 4101 Suitland Rd, Suitland Md. 20746. Arrangements by Brinsfield-Echols Funeral Home.