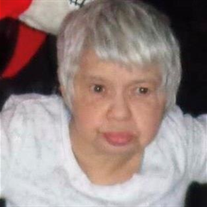 Lola Jacquelyn Dunbar, of Waldorf, Maryland, died on Saturday, November 26, 2016 at her home. She was 71 years old.

Visitation will be held on Thursday, December 8, 2016 from 10 AM until time for service to begin at 11 AM at Raymond Funeral Service, P.A. 5635 Washington Avenue La Plata, MD 20646.

Interment to follow at Trinity Memorial Gardens in Waldorf, MD. Memorial contributions may be made to Spring Dell Center 6040 Radio Station Road La Plata, MD 20646. Arrangements by Raymond Funeral Service.