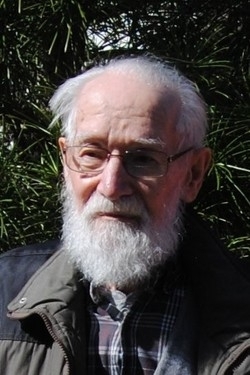 In Dameron, MD on Nov. 14, 2016 at the age of 90, Loren Elliott Kroehler passed away. He was born April 10, 1926 in Henderson, Minnesota. His parents were Senator Franklin P and Camellia (Brahs) Koehler of Henderson. MN.

He was married to the late Joan Mildred McBride Koehler who passed in El Cajon, California, in 1982. He had here buried in MD and he wanted to be with her. Months later he moved to Maryland.

Loren was the stepfather of Buddy W. McBride, Sr, wife Addie, and the grandfather of Charlene Joan Taylor (Loren), Kathleen Marie Coulby (Steve) and Buddy W McBride, Jr. (Karen). He was the Great Grandfather of: Joseph Norris Coulby, Kelly Marie Coulby, Gabrielle Grace Taylor, Thomas Jefferson Taylor, and Chris Allen McBride.

Loren is survived by his twin brother Allen Everett Kroehler of Blacksburg, VA and his brother Arden Franklin Kroehler of Henderson, Mn. He also had a sister Linda Joy Ness who passed away 2015.

Loren has been a long-time member of the Ridge Lions Club where had many friends. In his younger years, he liked to bowl and garden. Loren loved the play scrabble with friends and was excellent at Crossword puzzles.

Family will receive friends for a Visitation on Saturday, November 19, 2016 from 10:00 to 11:00 a.m. with a Funeral Service at 11:00 a.m. at Brinsfield Funeral Home, 22955 Hollywood Road, Leonardtown, MD 20650. Interment will follow at Evergreen Memorial Gardens, 22020 Chancellors Run Road, Great Mills, MD 20634.

Pallbearers are to be Charles Raley, Ronald Raley, Thomas Raley, Dustin Raley, Casey Raley and Buddy McBride, Jr. In lieu of flowers, the family requests that donations be made to St. Michaels School, PO Box 259, Ridge, MD 20680. Arrangements by Brinsfield Funeral Home.