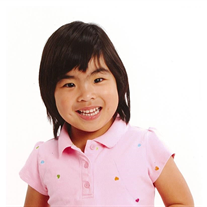 Erma Lin Senh, age 10, of Waldorf, MD died November 9, 2016 at her residence with Hospice, following a long illness.

Erma was member of New Life Wesleyan Church in La Plata, MD. She really enjoyed stuffed animals and liked Disney characters such as Barney and Mickey Mouse. She also enjoyed going to Chuck E Cheese and seeing their associated characters. She was a very active young lady with a very positive and happy attitude.

She is the daughter of Tony Cam Senh and Kakay Chew Senh. She is survived by her parents; her paternal grandparents, Trac and Cuu Senh; and her maternal grandmother, Changrong Yuan. She is also survived by her beloved dogs, Macho and Fannie.

Friends received on Thursday, November 17, 2016 from 2:00pm until time of Service at 4:00pm at New Life Wesleyan Church, 9690 Shepherd's Creek Place, La Plata, MD 20646. Family asks those attending the services to wear either pink or purple in memory of Erma. Following the Service, her family will host a community style dinner at the church. Interment will be at a later date.

In lieu of flowers, Erma's family asks that stuffed animals be delivered to New Life Wesleyan Church in Erma's honor. Arrangements by Raymond funeral Service.