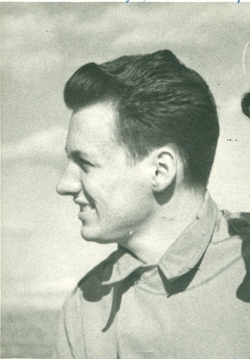 Robert Earl Lay Jr., 86, of Mechanicsville, MD passed away at Fenwick Landing Senior Care Community in Waldorf, MD on October 30, 2016. He was the son of the late Robert Earl Lay, Sr. and the late Hazel Duree Lay. Robert was born in Chicago, IL on March 13, 1930. He graduated from Perdue University with a degree in Electrical Engineer. He was an Instructor at the Naval Academy and a sailing instructor as well.

Robert was predeceased by his wife, Dorothy Lay and his parents. He is survived by his sons, Michael Robert Lay, David Thomas Lay; daughter, Karen May Lay Reese; sisters, Margaret Stanbaugh, Ethel Kuehn; eight grandchildren and one great grandchild.

Family will receive friends for Robert's visitation on Friday, November 4, 2016 from 10-11am with a Funeral Service at 11am at Mt. Zion United Methodist Church, 27108 Mt. Zion Church Road, Mechanicsville, MD. 20659, with Pastor Steve Humphrey officiating. Interment will follow at the Church cemetery. Arrangements by Brinsfield Echols Funeral Home.