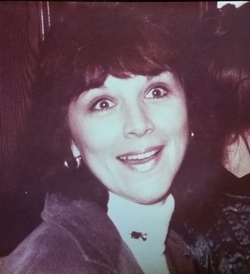 Laura Nolan Owens, 75, of White Plains went home to be with her Lord on Saturday, October 29, 2016 surrounded by her family, as a result of lung cancer. Laura was born on September 9, 1941 and was the daughter of the late Edward F. Nolan and Laura P. Binkley and the step-daughter of John D. Hunt.

Laura was a very active member of her church, White Plains Baptist and thoroughly enjoyed doing for others. She was head of hospitality for many years and so enjoyed volunteering her time with the USO. She enjoyed spending time with friends and family, holidays, eating out, cooking and just loving life. She was loved by many and her presence will be so greatly missed. She has left such an impact on so many lives and she will live on in each of her children and grandchildren.

Laura is survived by her husband Frank Owens, 5 children, Anita Dent (Mike) of Pomfret MD, Denise Johnson (Terry) of Winnsboro TX, George Cusic Jr. (Kirsten) of Ft. Worth TX, Franklin Owens Jr. (Tonya) of Nanjemoy MD and Nathan Owens of Daytona Beach FL, 9 grandchildren and 4 step-grandchildren, 2 brothers, Edward and Steve Nolan and many other relatives and friends.

Visitation will be held at White Plains Baptist Church in Pomfret, MD on Saturday, November 5, 2016 from 1 - 3 PM with a Memorial Service at 2 PM. In lieu of flowers, Laura has requested that donations be made to White Plains Baptist Church, P.O Box 156, Pomfret, MD 20675 or to Hospice of Charles County. Arrangements by Brinsfield Echols Funeral Home.