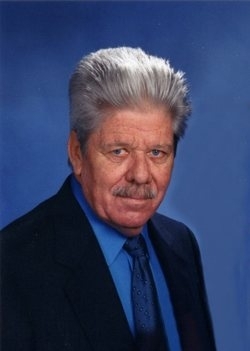 Jerry M. Kiger, 77, of Waynesburg, Pennsylvania died January 19, 2016 in Lexington Park, MD. He was born June 7, 1938 in Holbrook, Pennsylvania, a son of the late Mercedes Morris Kiger Wagley and Albert J. Kiger.

Jerry served his country for three years in the U.S. Army from October 1955 to October 1958. He began his military service with basic training at Fort Jackson, SC. After basic training he was sent to Ft. Bliss, TX where he graduated from the Antiaircraft Artillery and Guided Missile and Radio Controlled target maintenance Schools. From there he went to the US Army Southeastern Signal School for Morse code and radio/telecommunications training at Fort Gordon, GA.

After graduation he transferred to Fort Clayton, Panama Canal Zone for duty at the Quarry Heights Communications center. He worked in the communications center relaying information from various South American countries to the Pentagon in Washington, DC. Jerry was honorably discharged from the Army at Fort Meade, MD on October 13, 1958; from there he returned home in Waynesburg, PA.

Jerry began a Civil Service career as an Air Reserve Technician (ART) with the Air Force reserve at the Great Pittsburgh Airport as Military Affiliate Radio Station _MARS) Operator and Airborne Radio Operator Instructor for the 758th Troop Carrier Squadron Flying C-119C Aircraft from June 1958 to August 1962. Then he transferred to the 2802nd Initial Guidance and calibration Group Communications Center, Newark Air Force Station (AFS), Ohio performing basic Communication Center duties.

In 1967, Jerry accepted a civil service position at the Patuxent River Naval Air Station in Lexington Park, MD as an Electromagnetic Compatibility Technician. He supported NAVAIR on multiple fixed wing fighter aircraft and helicopter platforms. He wrote test plans, performed compatibility testing on new or modified components installed in aircraft, to ensure compatibility with existing aircraft systems. In January 1993, he retired from Civil Service after 371/2 years of dedicated service.

Jerry was an avid golfer and loved to spend time on the course with his brothers and friends. He also enjoyed playing cards, which could often become intense. He was always ready for a game with the family.

He is survived by his wife of 59 years, Nancy Jane Kiger, whom he married December 28, 1956; daughter, Sharon E. Dement (David) of Summerville, SC; three sons, Mark A. Kiger of Ridge, MD; Jerry M. Kiger, Jr. (Jan) of Hollywood, MD and J. Scott Kiger of Lexington Park, MD; five grandsons: Brandon, Ryan, and Taylor Dement; Zachary Kiger; Dustin Reid; and two great granddaughters: Peyton and Karley Dement; sister, Annabelle Shuntich of Girard, OH; three sister-in-laws, Wilda Kiger of Waynesburg, PA, Susan Gilbert Kiger of Waynesburg, PA and Jean Kiger of Mineral Ridge, OH; and several nieces and nephews. In addition to his parents, he is also preceded in death by his son, Brad Lee Kiger, triplet brothers who died at infancy, three brothers, Albert Roland Kiger, Charles Duane Kiger and James Edward Kiger, and his brother-in-law, Peter Shuntich.

Family will receive friends on Tuesday, January 26, 2016 from 5:00 p.m. to 8:00 p.m. at Brinsfield Funeral Home, P.A. 22955 Hollywood Road, Leonardtown, MD 20650. On Wednesday, January 27, 2016, at 10:00 a.m. Funeral Service will be celebrated by Minister Adam Tune at the Brinsfield Funeral Home, P.A. Interment will be private. In lieu of flowers, memorial contributions may be made to Hospice of St. Mary's, P.O. Box 625, Leonardtown, MD 20650. Arrangements by the Brinsfield Funeral Home, P.A., Leonardtown, MD.