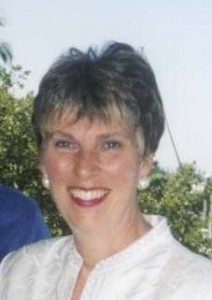 Genevieve "Ginger" (Intermont) Pilkerton, 63, of Lawrence, Indiana passed away on January 12, 2016 with her family by her side.

She is survived by her husband of 41 years, William Edward Pilkerton; mother, Anne Nork Intermont; sister, Maryann Intermont Ustick (Perry); godchildren, Tara Ustick Capagna and Jessica Curry Phillips, as well as many extended family members and caring friends. She is preceded in death by her father, Robert Intermont, as well as her father-in-law, Norman Pilkerton Sr. and mother-in-law, Ruth Pilkerton, of Compton, MD.

Ginger was born in St. John's, Newfoundland on June 3rd, 1952. As a child, she lived with her Air Force family in many states including New Jersey, California, Virginia, and Alaska. After graduating from St. Mary's Academy in Leonardtown, MD she received her B.S. degree in education from Frostburg State College. She then taught elementary school in Maryland, South Carolina, and Georgia for 20 years, while playing an important role in her husband's career in the Hardees's restaurant chain. In 1998, she and her husband became co-owners and managers of Big League Barbers in the Indianapolis area.

A Mass of Christian Burial will be held at St. Aloysius Church in Leonardtown, MD on Saturday, January 23rd, 2016 at 11am. A Celebration of Life will follow at The Belmont Farm (Rita B's), 24079 Budds Creek Rd, Clements, MD. In lieu of flowers, memorial contributions can be made to: St. Vincent Center for Cancer Care, 8402 Harcourt Rd., Suite 210, Indianapolis, Indiana 46260, or Leonardtown Volunteer Rescue Squad, P.O. Box 299, Leonardtown, MD 20650. Arrangements provided by Mattingley-Gardiner Funeral Home.