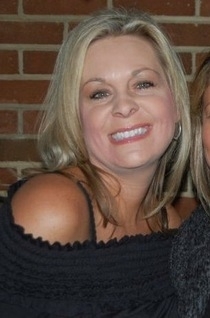 Tina Marie Krahling, 43, of La Plata, MD passed away on January 6, 2016 at Georgetown University Hospital after fighting a fierce and courageous battle with lung cancer. Tina was born on July 8, 1972 in Washington, DC.

Beloved daughter of Cyndi and Terry Modlin, Tina is also survived by her husband, Danny Krahling; sons, David Pipes, Preston Pipes and Keaton Krahling; sister, Terri Pesante-Close; and a host of other relatives and friends.

Tina was employed with the Dept. of Defense as a Business Finance Manager. She liked spending time with her friends and family, shopping, sitting poolside and eating out. Tina also took great pride in her boys and enjoyed watching their sporting events. Tina will be missed by many but remain forever in our hearts.

The family will receive friends from 11:00 AM to 12:30 PM on Saturday, January 9, 2016 at New Life Church (The Dome), 9690 Shepherds Creek Pl., La Plata, MD. A Funeral Service will begin at 12:30 PM; Interment to follow in the church cemetery (Wesleyan Memorial Gardens). Pallbearers will be Donny Close, Tommy, Timmy, Greg, Garry and David Krahling. In lieu of flowers please consider making a donation to LUNGevity Foundation, 228 S. Wabash Ave., Ste. #700, Chicago, IL 60604. Arrangements provided by Arehart-Echols Funeral Home.