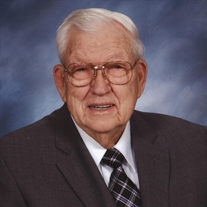 William "Bill" Noble Clements, Jr., 88, of Newport, MD died January 5, 2016 in Washington, D.C.

Bill was a retired carpenter with the Carpenters' Local Union #132 for 30 plus years and a member of St. Mary's Catholic Church Newport, MD. He enjoyed blue grass music, baking cakes for friends, gardening, and fishing. He also enjoyed restoring old equipment and was able to fix anything. He most enjoyed helping others.

He was the son of William Noble Clements, Sr. and Christine Mudd Clements. He was also predeceased by his wife, Gretchen Clements and a brother, Joseph Allison Clements.

He is survived by his sons, William N. Clements, III (Janice), Joseph "Lee" Clements, and Vincent Michael Clements (Kimberly); his daughter, Mary Jo Clements; his brothers, Edward V. Clements, Thomas Carroll Clements, and Leonard Jerome Clements; and his sister, Doris Brooks. He is also survived by 13 grandchildren and four great-grandchildren.

Friends received on Sunday, January 10, 2016 from 2-4PM and 6-8PM with Wake Service at 7PM at Raymond Funeral Service Chapel (La Plata, MD). Mass of Christian Burial on Monday, January 11, 2016 at 11AM at St. Mary's Catholic Church (Newport, MD). Interment in church cemetery.

Memorial contributions to Dentsville Volunteer EMS and Auxiliary, Inc., 12135 Charles Street, La Plata, MD 20646. Arrangements provided by Raymond Funeral Service.