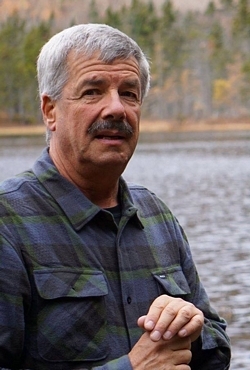 Edwin "Ed" Carpenter Dutton, 62, of Goodyear, AZ passed away unexpectedly at his home on the morning of December 29th, 2015. Ed was born December 29th, 1953 in La Plata, MD. He was the second child of twelve, and the first son born to Mary C. (Mudd) and Edwin C. Dutton.

Ed grew up in rural Southern MD working and playing on the farm, working in the tobacco fields and working home construction in his father's business. At the early age of 17, Ed left home for Midland MI to start his career in the Nuclear Industry. While working in Midland MI, Ed met the love of his life and his future wife. Ed and Jana (Paver) were married April 1st, 1978 (not an April fools joke) in Midland MI, moved to Phoenix AZ in 1985 and raised two lovely children, Edwin Carpenter III "Ted" and Amanda.

Ed spent most of his nuclear career as an employee of APS and Palo Verde, working his way up to Nuclear Assurance Director. During his accomplished career, Ed's leadership and skills influenced nuclear and utility professionals at Palo Verde, APS and across the industry.

An accomplished racquetball player, Ed also enjoyed hiking, golfing, beach, traveling, a good bottle of red wine and spending quality time with family and friends. Ed was a devoted father, a loving husband and loyal friend. All will miss his free spirit, infectious smile, sense of humor, calming ways and love of life.

Ed was preceded in death by his sister Katherine Racey. Ed is survived by his wife Jana Paver Dutton; two children Ted Dutton (Veronica) and Amanda Dutton; his parents Mary Mudd Potter of Port Tobacco and Edwin Dutton (Nancy) of Waldorf; three brothers: John Dutton, David Dutton (Emily), Michael Dutton (Danita); seven sisters: Mary Pat Berry (Jim), Cindy Parkinson, Debora Rivera (Richard), Sandra Zanko, Suzanne Willet (Todd), Connie Dutton-Meharg (Scott), Julie Stauffer; and many cherished nieces and nephews.

A visitation was held on Monday, January 4, 2016 at Christ Evangelical Church Bldg A, 918 S Litchfield Road, Goodyear, AZ. Mass was held on Tuesday, January 5, 2016 at St Thomas Aquinas, 13720 W Thomas Road, Avondale, AZ. with burial immediately following.

In honor of Ed's life, the family suggests a donation be made to either St. Mary's Food Bank, Phoenix AZ; Phoenix Rescue Mission, Phoenix AZ; National Kidney Foundation, Washington DC; or the Appalachian Trail Conservancy, Harpers Ferry, WV.