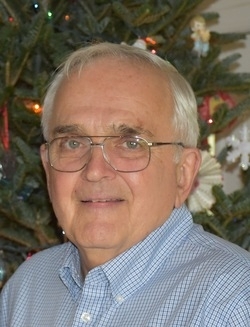 Robert William Timmons, MD, 71, of Leonardtown, MD died on December 31, 2015 at MedStar St. Mary's Hospital in Leonardtown, MD surrounded by his loving family. He was born October 28, 1944 in Pittsburgh, PA to the late Earle W. Timmons and Mildred F. Savot.

In 1962, Bob graduated from Rochester High School in Rochester, PA and in 1966, graduated from Geneva College with a Bachelor of Science Degree in Biology. In 1970, he graduated from Temple University School of Medicine in PA with a Medical Doctorate. On May 19, 1971, he joined the United States Navy and proudly served his country for over 24 years until his retirement as Captain on December 31, 1995.

While in the Navy he served as an Assistant Medical Officer at the Boston Naval Shipyard, a resident in Internal Medicine at the National Navy Medical Center, Bethesda, MD, a Fellow in Rheumatology at Walter Reed Army Medical Center, Washington, DC, as Director of Medical Services at the Naval Hospital, Guam, Mariana Islands, and Health of Medicine Division aboard the USNS Comfort during Desert Shield/Desert Storm. He also served as an assistant professor of medicine for the Uniformed Health Services at the Military Medical School in Bethesda, MD and later as a Specialty Advisor for Rheumatology to the USN Surgeon General.

After retiring from the Navy, he practiced Internal Medicine and Rheumatology with two groups and then in private practice until December 2009. He also worked as an attending physician for St. Mary's Hospital in Leonardtown, MD for 8 years and as an Outpatient Consulting Physician at Calvert Memorial Hospital for four years. From 2004 to 2006, he served as an Emeritus Physician at St. Mary's Hospital.

On February 23, 2001, Bob married his beloved wife, Lucy Loker in Leonardtown, MD. Together they celebrated over 14 wonderful years of marriage. He was a member of the Leonardtown Church of the Nazarene. He enjoyed woodworking and spent many hours perfecting his skill and crafting gifts for his family. He enjoyed traveling, working outside on the yard and tree planting with his wife, spending time with the grandchildren and spoiling his beloved dog, Ginger.

In addition to his wife, Bob is also survived by his children, Megan L. Glover (Jordan) of Frederick, MD, Sarah A. Chase (Ted) of Arlington, VA, and Robert N. Timmons (Melissa) of Bethesda, MD; his brother, Franklin Timmons of Millen, GA; his stepchildren John F. Graves, Jr. of California, MD, Leslie A. Nevala (Brian) of Leonardtown, MD, and Julie E. Kronen (Mike) of Silver Spring, MD; 12 grandchildren: Madison and Cameron Glover, Taylor and Michael Chase, Grace and Jackson Timmons, Bethany and Caroline Graves, Emily Nevala and Jackie, Gabe and Oliver Kronen.

Pallbearers: Jay Glover, Ted Chase, Robbie Timmons, Jef Graves, Brian Nevala, Mike Kronen. Honorary Pallbearers: Captain Edward Laney, HTC Robert Palmer. Memorial contributions may be made to Leonardtown Church of the Nazarene, P.O. Box 1110, Leonardtown, MD 20650-1110. Arrangements by the Brinsfield Funeral Home, P.A., Leonardtown, MD.