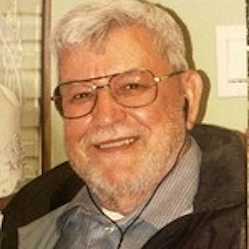 Dick was born in Leonardtown, MD on November 19, 1940 to Maude Louise Cryer Nelson and Richard Theodore Nelson, Sr. He is survived by his sisters; Marylou Shorter of Redgate, MD, Dorothy T. Nelson of Callaway, MD, Linda E. Dean and Randy Dean of Hollywood, MD, sister in-law Myrtle Nelson Martin of Callaway, MD. He was predeceased by his parents and brother, Joseph C. (Butch) Nelson.

Dick graduated from Ryken High School in 1958 and from Towson University in 1962 under the Pax 10 Program with a Degree in Mathematics. During his 30 year career of working at the Computer Science Division at Pax River Naval Station, Dick pursued and received his master's degree in mathematics at American University in Washington, DC. He retired in 1987, after many years as a computer analyst supervisor.

Dick was an avid baseball player in his younger days. He sponsored several little league teams and coached little league for many years. In more recent years, he rarely missed a sports game his nieces and nephews were in.

Above all, Dick will be remembered for his devotion to his parents and his extended family and friends. He loved them unconditionally and especially loved giving to his many nieces and nephews on their birthdays, graduations, and Christmas. The joy of his life was shopping for their gifts and enjoying the combined family Christmas dinner.

The family will receive friends on Tuesday, December 29, 2015 from 5:00pm–8:00pm with prayers recited at 7pm in the Mattingley-Gardiner Funeral Home, Leonardtown, MD. A Funeral Service will be held on Wednesday, December 30, 2015 at 10:00am in the Funeral Home Chapel with Deacon Paul Belowicz officiating. Interment will follow in Holy Face Catholic Cemetery, Great Mills, MD.

Pallbearers will be: Joey Nelson, Timmy Nelson, Buddy Dean, Brian Goode, Darrell Goode and Gary Holley. Honorary Pallbearers will be: Danny Goode, Randy Dean, Everett Dement, and Mendi Nelson Holley. Arrangements provided by Mattingley-Gardiner Funeral Home.