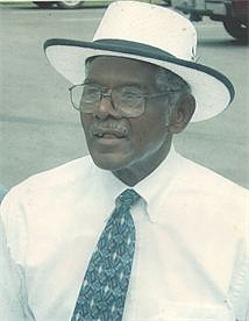 Daniel G. Butler, Jr. quietly slipped away from this life on Saturday, December 19th, 2015 of St. Leonard, Maryland.

Beloved husband of the late Myrtle Bertina Butler. He leaves to cherish his memory his children, grandchildren, great-grandchildren, great-great-grandchildren, and a host of other relatives and friends.

Visitation will be held on Saturday December 26th, 2015 at Greater Mt. Zion Church 3170 German Chapel Road Route 231, Prince Fredrick, Maryland from 5:00 p.m. until and continue on Sunday, December 27th, 2015 from 11:00 a.m. until Homegoing Celebration 12 noon. Interment Brooks United Methodist Church Cemetery, St. Leonard, Maryland.

Arrangements provided by Adams Funeral Home.