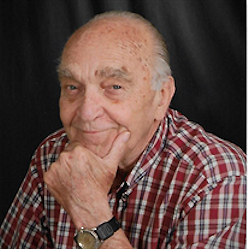 Bob was born in Washington, DC in 1938 to the late Lester and Amy Crist where he and his brother Kenneth were raised. Bob graduated from McKinley High School and then entered into the United States Army, with whom he proudly served.

After Bob was honorably discharged from the Army, he joined with the Metropolitan Police Department from 1960-1980. After retiring as a Homicide Detective he joined the Department of Defense where he worked from 1982-2001. He enjoyed a few years of retirement and then took a position as a bailiff with the Calvert County Court House from 2004-2012. Bob was a hardworking man. He provided well for his family which he loved deeply. He enjoyed hunting and spending time with his family.

Bob is survived by his loving wife, Doris. He was the loving father to Walter (Angie) Crist and step-father to; Tania (John) Nice, Ralph Schaffner, Michael (Karen) Bleier and Kevin (Nicole) Bleier. He is survived by his brother Kenneth Crist, 7 grandchildren; Tiffany, Nichole, Brandie, J.R., Benjamin, William and Alyssa and 4 great grandchildren; Darian, Lydia, Danica and Noah.

Arrangements provided by Lee Funeral Home.