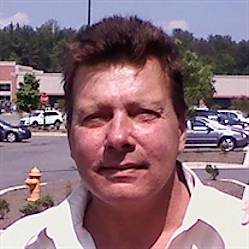 Roger Dean Schaefer, Jr., "Deano" 58, of Waldorf, MD passed away on December 16, 2015 at his residence. He was born on June 23, 1957 in Washington, DC to Patricia Sue Latham Schaefer and the later Roger Dean Schaefer. In addition to his father he is predeceased by his brother in-law, William Temples.

He was a laborer and had worked for several local companies. He enjoyed growing tomatoes and peppers, fishing, crabbing watching car races and the Washington Redskins. He loved spending time with his grandson Dexter. He was an avid pet lover.

In addition to his mother he is survived by one son Corey Glen Schaefer (Cheri DeYuliis), one sister Deborah S. Temples, two grandchildren and other relatives; Mia Alexandra Martinez, Dexter Cash Schaefer, niece Alexandra Temples Rivera, nephew Dillon Temples, great niece Maya Jade Rivera and great nephew Kai William Rivera.

Arrangements provided by Raymond Funeral Service.