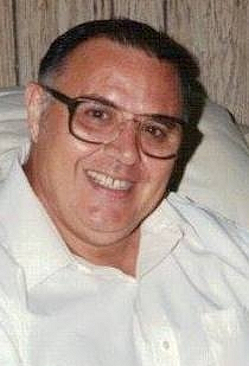 Michael J. Mazzeo, of Dothan, Alabama passed away December 9, 2015. He was 79 years old. He was born November 8, 1936 in Buffalo, New York to the late Joseph and Anna (Ziccardi) Mazzeo. In addition to his parents, he was predeceased by his grandmothers Caterina (Mamone) Mazzeo and Angela (Petti) Ziccardi and his sister Kathleen Visco.

After high school he served in the United States Navy aboard the USS Clarence K. Bronsom, and eventually stationed in Indian Head. He was honorably discharged September 1962. Next, he worked for the Federal Government in Washington D.C. until his retirement in December 1980. He was a devoted Christian and a member of Rainbow Meadows Baptist Church.

Survivors include his wife, Ida Mae Mazzeo; children Michael J. Mazzeo, Jr., Stephanie Gossett, David Mazzeo; grandchildren Madelyn, Alexandra, David, Brady, Camden; step-children Brenda Grimsley, Larry Burcham; aunts Marianne Visco and Connie Mazzeo.

Funeral services were held on Sunday, December 13, 2015 at the Sunset Funeral Home Chapel with Rev. Don Clark officiating. Burial with military honors followed in Sunset Memorial Park Cemetery. Pallbearers were Michael J. Mazzeo, Jr., Larry Burcham, Michael Cherry, Patrick Barefield, Travis Long and Nick Bass.