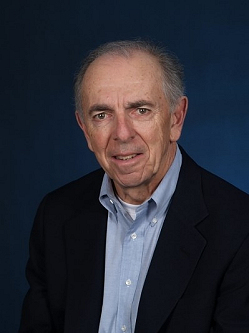 Thomas Francis Copp, age 76, died Thursday, December 17, 2015 at Peninsula Regional Medical Center in Salisbury. Born in Newton, MA, he was the son of the late Thomas Francis Copp and Isabel Wood Copp. He was also preceded in death by his first wife Sharon Ann Rooney Copp.

He is survived by his wife Betty Fabian Copp of Berlin, daughters Catherine Kellan and her husband Brian of La Plata, MD Deborah Ann Copp and her beloved companion Jeffrey Sheriff of Waldorf, MD, son David Copp and his wife Jeanne of Sierra Vista, AZ, and step-sons Scott Fabian and his wife Lynn of Newark, DE, and Jeffrey Fabian and his wife Jessie of Dunkirk, MD. He had five grandchildren, Connor, Andrew, Sarah, William, and Emily, and four step- great-grandchildren, Kimberly, Carly, Zachary, and Corinne. Also surviving is his sister, Madelyn Dargan of Marshfield, MA, and four nieces and nephews.

Mr. Copp was a graduate of Boston College and attended Officer Candidates School in Newport, RI. He was a United States Navy Veteran and was employed as a computer and telecommunications systems analyst with the federal government at the United States Navy Yard in Washington, DC. He was a member of St. Mary's Star of the Sea Catholic Church in Ocean City. He was a softball Senior Olympian and paddle ball enthusiast.

A memorial service will be held on Saturday, January 2, 2016, at 2:00 PM. at the Community Church of Ocean Pines, at 11227 Racetrack Rd., Berlin. Friends may call one hour prior to the service. Rev. Boyd Etter and Rev. Joseph Lingan, SJ will officiate. Interment will be a private ceremony at St. Mary's Catholic Church in Clinton, MD. In lieu of flowers, a donation in his memory may be made to the Atlantic General Hospital Penguin Swim in care of The Parke at: www.aghpenguinswim.org . Arrangements are in the care of the Burbage Funeral Home in Berlin.