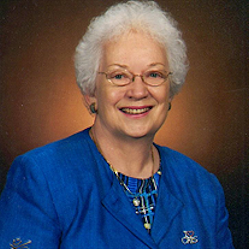 Thelma G. Boteler, 76, of Waldorf, MD died on December 14, 2015 after a lengthy illness. Thelma was born in Abell, MD to the late Doris Cheseldine Gibson and Charles Henry Gibson. Thelma was married to Robert Williamson Boteler for 48 years before his death last year. She worked for 37 years as a Budget Analyst for the State Department.

Thelma served as a volunteer for many church and nursing home events. She enjoyed the outdoors whether it was fishing with Bob or just working in her flower garden. Thelma had always had a soft spot in her heart for animals, and cared for many four-legged babies during her day. She will be remembered by family and friends as a loving, compassionate and giving person who left an impact on many lives.

Beloved wife of the late Robert Williamson Boteler; dear sister of Shirley Krucelyak of Clinton, MD, Margaret "Peggy" Wood of Waldorf, MD and the late Charles, Henry and James Gibson. She is also survived by many nieces and nephews.

For those desiring, contributions in memory of Thelma, may be directed to the Hospice of Charles County, 2506 Davis Road, Waldorf, MD 20603. Arrangements provided by Lee Funeral Home.