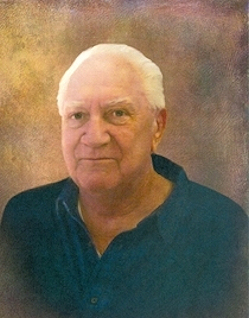 Albert "Moose" Thomas , Jr., 71, of Cobb Island, MD died on December 10, 2015 at his home. He was born on August 27, 1944 in Stevensville, MD to the late Albert G. Thomas, Sr. and Elsie C. Thomas. He is also predeceased by his siblings Joyce, June, Patsy, Ronnie, Arthur, and Sharon.

He is survived by his wife Jeanie Bowie, children Judy (Lemuel), Brenda, Jeannie, Sally, Marie (Gary), Mae (David), Rachel, Susie, and Randy (Janet), siblings Peggy, Linda, and Franklin. He is also survived by 25 grandchildren and 15 Great Grandchildren.

Moose spent years being a waterman and a carpenter and was a member of the Cobb Island V.F.D.

The family will receive friends on Tuesday December 15, 2015 from 10 AM until service time at 12 Noon at the Arehart-Echols Funeral Home, La Plata, MD. Interment to follow in the All Faith Church Cemetery, Mechanicsville, MD. Memorial donations may be made to the family. Arrangements provided by Arehart-Echols Funeral Home.