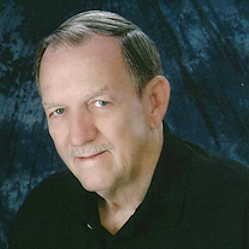 Paul Irvin Rich, 75, of La Plata, MD, passed away peacefully on Sunday, December 6 in his home, surrounded by his loving family, after a long battle with cancer.

He was the beloved husband of 52 years to Connie (Proctor) Rich whom he married on June 29, 1963. Paul was a longtime member of St. Joseph Catholic Church in Pomfret, MD.

He proudly served his county in the U.S. Navy and retired from Washington Gas Light Company in 2000 after 30 years of service. Paul enjoyed working, along with his sons, for their family business, JIR Construction.

Born on March 19, 1940 in Columbus, IN Paul was preceded in death by his parents Irvin S. Rich and Margaret R. Rich of Columbus, IN; his step-mother, Matha Dale Rich of Scottsburg, IN; brother Bud Rich and sister Barbara J. Cochran, also of Columbus, IN.

In addition to his wife, Paul is survived by his loving children, Lance M. Rich and his wife Narissa of Marbury, MD; Kirk A. Rich and his wife Beckie of King George, VA; Jason I. Rich and his wife Karen of Manassas, VA; three grandchildren, Linnay Corley, Kimberly A. Rich, and Jessica E. Rich; two twin sisters, Saundra Mcbryant and her husband Wesley of Sheridan, IN, and Linda Riley of Seymour, IN; along with many other close relatives, nieces, nephews and friends.

The family would like to extend their thanks to Hospice nurse Tori Wilson for her care and compassion to Paul and his family.

His viewing will be held from 10AM until time of Mass of Christian Burial at 11AM on Thursday, December 10, 2015 at St. Joseph Catholic Church, 4590 St. Joseph's Way, Pomfret, MD, 20675. Burial to follow in church cemetery.

In lieu of flowers, memorial contributions can be made to Catholic Charities of the Archdiocese of Washington. Arrangements provided by Raymond Funeral Service.