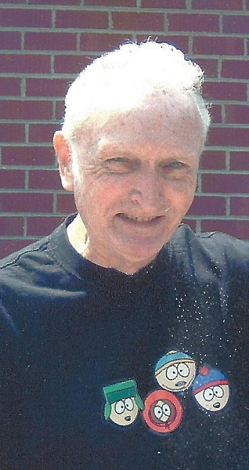 Charles Russell "Chuck" Barton, 86, of Lusby, MD passed away on December 7, 2015 at his residence. Born June 6, 1929 in Houston, TX, he was the son of the late William Barton and Ethel (King) Cook.

Chuck married his wife Margaret on June 22, 1957. He served in the United States Marines for twenty one years, retiring in 1968. Chuck also worked as a Field Engineer for Sycon Consultants. He loved sailing and building his home in Lusby. He loved his wife and family, who meant so much to him.

Chuck is survived by his wife, Margaret; his children, Diana Newman of Upper Marlboro, MD, Paul Barton of Lusby, MD and Beverly Fitzgerald of Berwyn Heights, MD; grandchildren, Jonathan, Shannon, Bucky, Kyle and Jeremy; and his siblings Billie Serio of Houston, TX and Joyce Brown of Ft. Worth, TX.

A Memorial Service will be held on Friday, December 11, 2015 at 2:00 p.m. at Our Lady Star of the Sea Catholic Church, 225 Alexander Street, Solomons, MD 20688. Inurnment will follow in the church cemetery. Memorial contributions may be made to the Our Lady Star of the Sea Catholic Church Building Fund, P.O. Box 560, Solomons, MD 20688. Arrangements provided by Rausch Funeral Home.