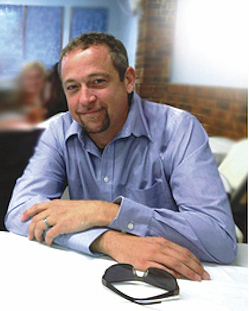 Justin Daniel Moore, 39, of Chesapeake Beach, MD passed away in Lexington Park, MD on November 25, 2015. Justin was born in Washington, DC on December 30, 1975. He had lived in Waldorf, MD before moving to Calvert County almost two years ago.

Justin was employed as an energy inspector in the construction industry. His hobbies included watching his favorite teams, the Redskins and Capitals, fishing, carpentry and eating! He loved coaching his son's baseball team and was always patient and caring, especially with children.

Justin is survived by his mother, Mary Barbara "Barbi" Moore; wife, Kendra Moore; sons, Carter Andrew Moore and Phoenix Daniel Moore; daughter, Alexis Keiko Sole of Marbury, MD; brothers, Robert Aaron Moore and his wife, Jessica of Cary, NC, William Clint Moore and his wife, Courtney of Waldorf, MD and Samuel Ross Moore and his fiancé, Mikelle Wilson of San Diego, CA. His father, Terry Robert Moore predeceased him. Arrangements provided by Raymond Wood Funeral Home.