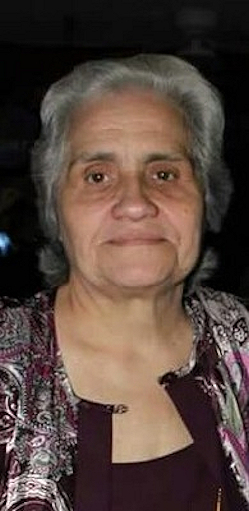 Frances "Marie" Burnley Barton "Nana", a long-time resident of La Plata, MD, passed away Tuesday, November 24, 2015 at MedStar Southern Maryland Hospital Center.

Marie was born on November 30, 1944 in Charlottesville, VA. She was a graduate of Lackey High School Class of '62. She retired in 1985 from ParGas, Inc., after 23 years of service as a Commercial Keypunch Clerk.

Marie had a heart of gold and was always willing to help anyone in need. She enjoyed reading, traveling with friends and family, spending time with her grandchildren and being Nana to everyone's children.

She is survived by son, Kenneth Barton (Debbie) of La Plata, MD; daughters, Cynthia Wroble (Mark) of Mechanicsville, MD and Theresa Barton (Jimmy) of Holden, LA; and Glen Tilley (Krystal); 19 grandchildren; 26 great-grandchildren; numerous nieces and nephews as well as extended family, all of whom brought her great joy through the years.

She is preceded in death by her parents, Virginia Burnley and William Burnley, Jr.; brother, William Burnley III; husband, Gene Barton; and daughter, Virginia Mae (Burton) Brand.

The family will receive friends on Thursday, December 3, 2015 from 6:00 to 8:00 PM at the Arehart-Echols Funeral Home, 211 St. Mary's Ave., La Plata, MD. A Funeral Service will be held on Friday, December 4, 2015 at 10:00 AM at the Arehart-Echols Funeral Home; Interment will follow at Trinity Memorial Gardens, 3221 Mattawoman-Beantown Rd., Waldorf, MD. Online condolences to the family can be made at arehartechols.com.

Serving as pallbearers will be Kenneth Barton, Little Kenny Barton, Mark Wroble, Vinnie Wroble, Michael Wroble, Glen Tilley, Jimmy Hull and Emory Grimes. Honorary pallbearers will be Ellsworth Gray, John Grimes, Steve Hall, Bob Grieninger, George Grieninger and James Duvall. A Celebration of Life for Marie will be held at Scott's Bar II following the proceedings. Arrangements provided by Arehart-Echols Funeral Home.