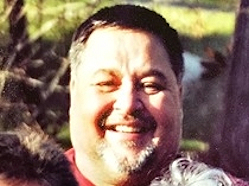 Gary Lee Burnette, passed away at his home in La Plata, MD on Tuesday, November 24, 2015 at the age of 54. Gary is predeceased by his mother, Juanita Burnette and is lovingly remembered by his father, Virgil Burnette, his brothers, Dwayne Burnette (wife-Wanda) and Darryl Burnette (wife – Vanessa), his sister, Anita Williams (husband – Rick), and loving nieces, nephews and other relatives.

Gary was born in Virginia in 1961. He graduated from La Plata High School in 1980. He went on to a career in metal fabrication and in the most recent years worked at the La Plata and Lexington Park Car Wash as a manager.

Gary spent much of his adult life in West Virginia with his late grandmother, "Boo" Spencer. Gary enjoyed time with family and friends, loved fishing and NASCAR.

A Celebration of Life Ceremony will be held in remembrance of Gary on Tuesday, December 1, 2015 at the First Baptist Church of La Plata (9070 Hawthorne Rd. La Plata, MD). Visitation with family and friends begins at 10:00a.m. with services at 11:00 a.m. The family asks that donations to the First Baptist Church of La Plata be made in lieu of flowers. Arrangements provided by Arehart-Echols Funeral Home.