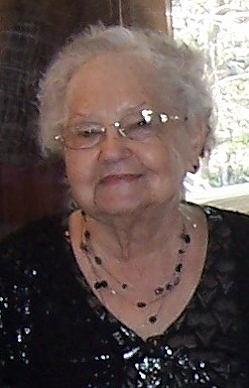 Margaret Ann DeVaughn, age 83, of Owings, MD passed away November 23, 2015 at Calvert Memorial Hospital. She was born December 15, 1931 in Huntingtown, MD to Oscar and Lula (Catterton) Norfolk.

Margaret attended public schools and married C. Russell DeVaughn on November 17, 1950. The couple resided in Upper Marlboro and moved to Owings in 2000. She was a member of Trinity Episcopal Church in Upper Marlboro. Margaret enjoyed watching television in her leisure time.

She was preceded in death by her husband C. Russell DeVaughn on April 27, 2012. Surviving are her children Patricia A. Scroggins of Ivor, VA and Marvin R. DeVaughn and his wife Cynthia of Owings, MD; grandsons Russell J. DeVaughn of St. Leonard, MD and Phillip D. Whitehurst of New York, NY; step grandson Brent S. Morris of St. Leonard, MD; great grandson Brayden G. Devaughn and sister Ruth Rothenbuscher of Sarasota, FL.

Arrangements provided by Rausch Funeral Home.