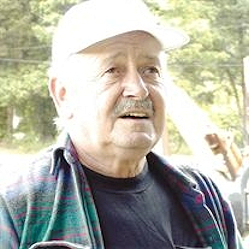 Harry F. "Buzzy" Nutwell Sr., age 73, died at his home in Waldorf, Maryland. Born on December 8, 1941, he was the son of the late Ruth and James Nutwell.

Buzzy served in the U. S. Navy. He later owned and operated Nutwell Roll-Off Inc. Buzzy was best known for his singing and playing guitar in several venues including the Clinton Inn. He was a member of the American Legion and enjoyed playing cards, Keno Horse-racing and living life to the fullest.

In addition to his parents, he was preceded in death by his wife Bonnie; siblings Rosemary, Ruth "Sissy", Jimmy, Ricky, Johnny, and Josie.

Buzzy is survived by his children Cheryl (Danny) Hart, Harry "Little Buzzy" (Amy) Nutwell Jr., Yvonne M. (Dave) Moses, and Tracy Blare; siblings Gracie Rison and Tommy Nutwell; grandchildren Beau, Christopher, Nicholas, Pam, Art, Taylor, Courtney, Paul, Ben and Logan; eight great grandchildren; many nieces, nephews, relatives and friends.

Visitation on Monday, November 30, 2015 from 10AM until time of service at 12:00PM at the Raymond Funeral Service, P.A. 5635 Washington Avenue La Plata, MD 20646. Interment to follow at St. Mary's Church Cemetery, Bryantown, MD. Memorial contributions may be made to Wounded Warrior Project P.O. Box 758517 Topeka, Kansas 66675. Arrangements provided by Raymond Funeral Service.