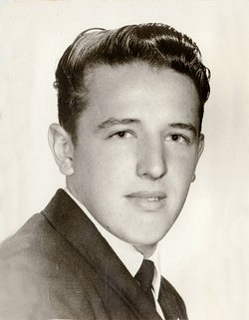 Charles Irvin Latham, 69, of Clements, MD passed away peacefully at home surrounded by family on November 19, 2015. Irvin was born on April 27, 1946 in Chaptico, MD. He was the son of James Leonard Latham and Maude Elizabeth (Russell) Latham.

Irvin graduated from Margaret Brent High School in 1964 and was employed shortly thereafter by Merkle Press in Washington, DC where he met his wife, Sarah, and where he retired as supervisor. Irvin possessed a quiet, outward personality, but he had an infectious and easy laugh for those who knew him. His hobby was to attend car auctions and to repair and detail the cars for resale. He could always be relied upon to give a helping hand to family and friends. He will be greatly missed.

He is survived by Sarah Quesenberry Latham, his loving wife of 42 years, and daughters, Sharon Norris (Nick) of Hollywood, and Barbara Pritchard (Roger) of Clements, MD: two grandchildren, Nicholas Norris and Roger Pritchard; his siblings, brothers: James Latham and Eugene Latham of Chaptico. Sisters: Joyce Sandidge-Jones, Lorraine Okrie (Len) of Leonardtown, Margaret Hicks Allen (David, M.D.) Hollywood, and Delores Latham, California, MD. In Addition to his parents, Irvin was predeceased by brothers, Joseph (Teddy-Bear) Latham, John (Stinky) Latham, and Francis (Mussie) Latham.

All Services are private. In lieu of flowers, memorial contributions may be made to Mother Catherine Academy, 38833 Chaptico Road, Mechanicsville, MD 20659. Arrangements by the Brinsfield Funeral Home, P.A., Leonardtown, MD.