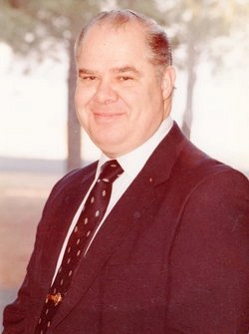 Joseph O. Knoefel, 75, of California, MD died Tuesday, November 17, 2015 at his residence. Born June 16, 1940 in Louisville, KY he was the son of Louis Knoefel and Martha Stengler.

Joe Attended Florida State University, where he earned his BS in Electronic Engineering in 1971. His career brought him to NESEA, ST. Inigoes, MD as a Project Engineer in the communications and tactical systems division. By 1996, soon after Mr. Knoefel's proposal to design, integrate, and test radio communication system (RCS) for the new AEGIS ships was accepted, the systems Integration and Test Division was formed.

In 1990, Mr. Knoefel became the head of the newly formed Systems Integration Directorate. The directorate's major programs include designing and integrating communication systems to meet the requirements of ships, special warfare groups, and joint allied endeavors; designing, testing, integrating, and delivering RCSs for AEGIS ships; assisting the navy and other DOD components regarding automatic data processing security and computer networking systems; and developing the Joint Universal Data Interpreter to provide joint service interoperability.

In 1992, Mr. Knoefel transferred to NISE East, Charleston South Carolina, Where he was the Security System Department head and retired in 1994 from Civil Service. Mr. Knoefel retired as senior chief petty officer in the naval reserves. Joe worked part time as a consultant for the government until the day he passed.

Joe Loved to spend time with his family. His hobbies were his family especially his grandchildren. Joe devoted a lot of his time helping others. In addition to loving his family Joe was very proud to serve his Country all of his life.

Joe is survived by his wife Marty Knoefel of 50 years and his children Joey (Crystal) Knoefel of Callaway, MD Jennifer Knoefel of California, MD.; his grandchildren, Shannon Knoefel of California, MD, and Emily and Lindsey Knoefel of Callaway, MD.

Family will receive friends for Joe's Life Celebration on Monday, November 23, 2015 from 5:00 to 8:00 p.m. with a prayer service at 7:00 p.m. with Deacon Paul Bielewicz officiating at Brinsfield Funeral Home, P.A., 22955 Hollywood Road, Leonardtown, MD. Interment will be private.

In lieu of flowers memorial contributions may be made to Hits4Heros, Post Office Box 82, Leonardtown, MD 20650 or America Legion, St. Mary's Post 54, Post Office Box 362, Leonardtown, MD 20650. Arrangements made by the Brinsfield Funeral Home, P.A., Leonardtown, MD.