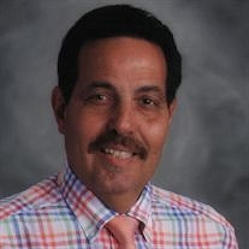 Stephan Anthony Ferralli, of Dunkirk, MD passed away on Saturday, November 14, 2015 at Washington Hospital Center.

He is survived by his wife, Sharon of Dunkirk, MD, and children, Philip (Jennifer) of Apex, NC and Bethany of Annapolis, MD along with granddaughter, Paige, of Apex, NC. He also leaves behind brothers, Peter (Kathy) of Chandler, AZ and Samuel (Diana) of Dayton, OH, as well as numerous other relatives and friends.

Mr. Ferralli received a heart transplant in 2001 and served as a teacher/school counselor at Southern Middle School in Anne Arundel County, MD for 39 years. He was known and loved by many.

The family suggests memorial contributions be made to the AHF Heart Transplant Program at Medstar Washington Hospital Center Foundation, 110 Irving Street NW, East Building Suite 1001, Washington, DC. 20010. Arrangements provided by Lee Funeral Home.