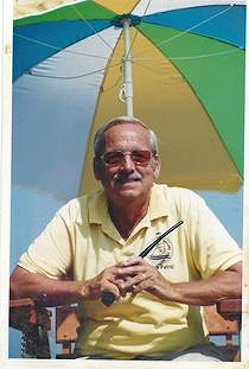 Frank Henry Chase Croce, 69, of North Beach, MD passed away on November 17, 2015 in North Beach. Frank was born in Revere, Massachusetts on March 11, 1946 to the late Michael and Emma Butler Croce.

He entered the United States Air Force in October of 1965 and completed his service in September of 1969. He was employed as an automotive service repair estimator. He and his family moved to Southern Maryland in 1982, having previously lived in Winthrop, MA. Frank's hobbies included golfing, camping, watching sports and working with his hands.

Frank is survived by his wife of 40 years, Karen; son Justin Croce of North Beach; daughters, Darlene Croce of East Boston, MA, Tracy Croce of East Boston, MA, Jessica Bly and her husband, Charlie of Owings, MD and Rachael Croce of North Beach; brother, Jackie Croce and his wife, Patti of Arlington, MA; sisters, Betty Ann Sales and her husband, Dave of Saugus, MA, Kandy Rodgers and her husband, Billy of Winthrop, MA, 12 grandchildren and two great-grandchildren.

Memorial contributions may be made to the COPD Foundation at copdfoundation.org. Arrangements provided by Raymond Wood Funeral Home.