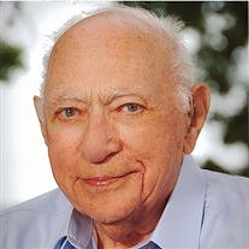 Albert Winston Sullivan, "Sully," 87 of Cobb Island, MD passed away November 12, 2015 at home. Born July 8, 1928, in Bristersburg, VA, he was the son of the late Harry Timothy Sullivan and Ethel Botts Sullivan.

Albert graduated from Hyattsville High School and enlisted in the United States Navy from which he was honorably discharged in 1951. Once out of the Navy, he then attended the University of Maryland.

Albert was married May 16, 1953 to Betty Ann Dent at St. Bernard's Church in Riverdale, MD. They spent 61 years together before she passed away August 22, 2014. Together they raised five children and had eight grandchildren, to whom he was known as "Pop Pop."

Albert retired from the Southern Maryland Electric Coop, and enjoyed spending time on the water and was a member of the Cobb Island Yacht Club. He also enjoyed travelling to Florida, playing pool, but most importantly spending time with his family. He belonged to Holy Ghost Catholic Church in Newburg, MD. Albert is remembered as a great husband, father, grandfather, and friend. He will be deeply missed for his kindness, loyalty, generosity, and wit; a true gentleman who loved life.

Albert is survived by his daughter Deborah Sullivan Gerondakis and her husband James; son Michael Joseph Sullivan and his wife Laura, son John Timothy Sullivan and his wife Marianne, and daughter Beth Sullivan Pence and her husband Craig; and seven grandchildren: Sean Gerondakis, Lauren Sullivan, Shannon Sullivan, Collin Sullivan, Ryan Hackett, Joel Hackett, and Anna Pence. Along with his parents and wife, he is also predeceased by his brother Lawrence E. Sullivan, daughter Terri Sullivan Hackett, and grandson Brendan Timothy Sullivan.

Friends received on Thursday, November 19, 2015 from 5-8PM with a Wake Service at 7PM at Raymond Funeral Service Chapel, 5635 Washington Avenue, La Plata, MD 20646. Mass of Christian Burial on Friday, November 20, 2015 at 11AM at Holy Ghost Catholic Church "Issue", 15848 Rock Point Road, Newburg, MD 20664 with Interment to follow at Trinity Memorial Gardens, 3221 Mattawoman-Beantown Road, Waldorf, MD 20601. Pallbearers: Sean Gerondakis, Joel Hackett, Michael Dent, Sr., Craig Pence, Anna Pence, and David Ager.

In lieu of flowers, donations can be made to the Charles County Public Library "Outreach Program" 2 Garrett Avenue, La Plata, MD 20646. Arrangements provided by Raymond Funeral Service.