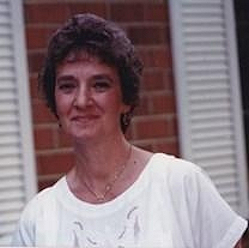 Paula Deane Wells, of Waldorf, Maryland departed this life on November 12, 2015. She was born on September 10, 1931 in Cookeville, Tennessee to the late William and Maggie Henley of Vandalia, Ohio.

She is survived by her husband of 60 years, Charles E. Wells, her sister Dorothy Cuzzort (Max), brother, Ronnie Henley (Nancy), niece Michelle, her children, son Charles A. Wells (Nora), grandchildren Josh Wells (Amanda) and Chloe Wells, daughter Mary Anne Griles (Jay), grandchildren Luke Griles (Hannah) and Elijah Griles, daughter Bonnie Headley and three great grandchildren and her special dog, Sophie.

Paula was a clerk typist and loving wife, mother and homemaker.

The funeral will be Monday, November 16 at 10 a.m. at Huntt Funeral Home in Waldorf, MD with burial at Trinity Memorial Gardens in Waldorf, MD. Arrangements provided by Huntt Funeral Home.