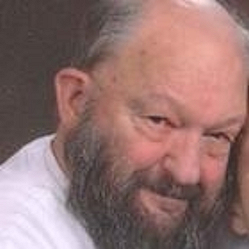 Thomas Neil Thompson, 71, affectionately known to family and friends as "Tom or Neil" was a loving husband, father, grandfather and friend. He was born on March 13, 1944 to the late Samuel Enos Thompson and the late Densie Thompson Emerson in Pleasantville, Pennsylvania. On November 10, 2015, Tom, quietly entered eternal life at MedStar Southern Maryland Hospital, Clinton, Maryland.

Thomas attended high school in Titusville, Pennsylvania where in graduated in 1963 and joined the U. S Army very shortly after. On

December 5, 1964, he married the love of his life, Yvonne Shoup. They met on a blind date in Washington, D.C. not realizing they only lived 15 miles apart from each other back home in Pennsylvania.

While in the service Tom had two tours in Vietnam, four tours in Germany, and a cumulating final tour of service to The Old Guard. One of his greatest accomplishments, along with having a loving marriage and being a proud father, was serving his country for over 21 years.

His family will remember him as being honest, dependable, loving, trustworthy, and kind. He believed in always being kind to one another, and most of all, being honest with each other.

Thomas was a member of the Veterans of Foreign Wars and the National Rifle Associations. His hobbies included fishing, skeet shooting, reloading, playing slot games on the computer, going to Lancaster, PA (Amish country), and going to the Outer Banks, North Carolina. As much as Tom enjoyed his hobbies, nothing gave him greater joy than spending time with his grandchildren and enjoying the company of his family; especially Thanksgiving, when his wife and daughter would cook dinner for more than 40 relatives.

In addition to his parents, he is preceded in death by his sisters, Joyce and Mary Lynn, brothers, Clarence, Leon, Glenn, and Donald, and mother and father- in-law, Doretta and Harold Shoup, Jr.

He leaves behind his loving wife of 51 years, Yvonne Shoup Thompson and two children, Brian Allen Thompson and Cynthia Arlene Thompson Molina, son-in-law, Rember Molina and daughter-in-law, Noemi Gracias Thompson. He also leaves to mourn his passing, grandchildren, Ashleigh Molina, Maria Molina, Kathryn Molina, Neil Molina, Danial Gracias, Jon Gracias, and Jose Gracias, and great grandchildren, Alexa Gracias, Isabelle Gracias, and Bart Gracias, sister, Marjorie Steffens and a host of other relatives and friends.

Thomas will be greatly missed by his loved ones, but would wish to be remembered as having a full, loving life. Arrangements provided by Thornton Funeral Home.