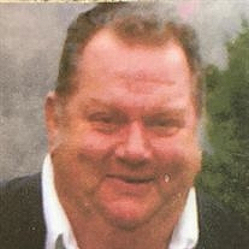 John "Big John" Ellis, III, age 66, passed away peacefully on Monday, November 9, 2015, after a long illness, with his family by his side. John was born on July 25, 1949 in St. Louis, MO and lived most of his life in Maryland. John is preceded in death by his younger brother Danny Ellis, his father John Jr, and mother Lanta.

He worked his entire adult life in the Insurance Restoration Industry. In 1977, he started his own company, Ellis Restoration, Inc. until he retired in 2001 and moved to Tennessee.

John is survived by his son John, IV and wife Sharon, their children Kaylann and Chase of Huntingtown, MD, his daughter Deanna and husband Mike, their children Brittney and Mikie of Chesapeake Beach, MD. He is the brother of two sisters, Sheri Updike and Debbie Bailey, both of Port Charlotte, FL and three brothers, David Ellis, Larry Ellis of Tarpon Springs, FL, and Gary Ellis of Seabrook, MD. He is also survived by his ex-wife and best friend, Cheryl Ellis of Fredericksburg, VA.

In lieu of flowers, memorial contributions may be made in Big John's memory to: D. C. Firefighters Burn Foundation, P. O. Box 4565, Washington, DC 20017. Arrangements provided by Raymond Funeral Service.